Prepare for the Certified Analytics Professional (CAP®) Exam
Planning to take the CAP certification exam and want to make sure you're as ready as possible? You already know that CIO.com listed the aCAP and CAP analytics certification as the top in "12 data science certifications that will pay off." Now invest in your career and enroll in the INFORMS Certified Analytics Professional (CAP) Preparation Course, whether you prefer the flexibility of a four-week online course or a condensed virtual bootcamp course.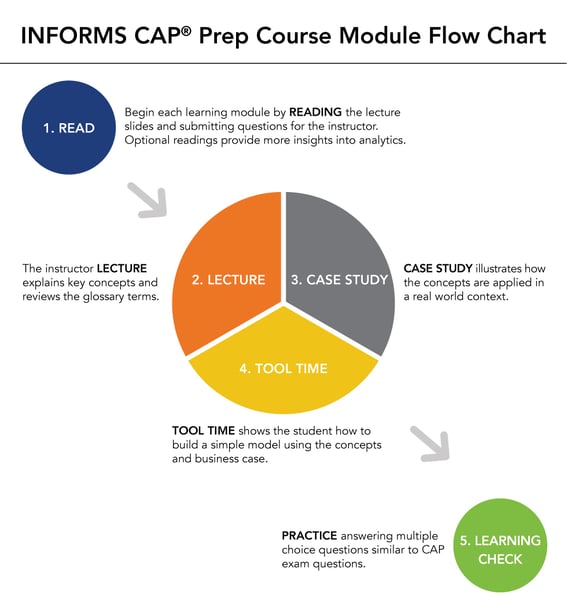 CAP Prep Online
CAP Prep Online is an instructor-led online training, providing busy professionals with a flexible option to prepare for the next step in their business analytics career. The course runs for four weeks with three, one-hour webinars each week. Each webinar is recorded and available in the online classroom for review.
CAP Prep Pricing Guide
INFORMS Member
Non-member
CAP Prep Online
$630
$720
CAP Prep Premium Online
$865
$960
CAP Prep Virtual Boot Camp
$865
$960
Upcoming CAP Prep Online Course Offerings
Check back soon for 2024 courses!
CAP Prep Premium Online
CAP Prep Premium Online provides participants with additional support to help them prepare for the exam. INFORMS Analytics Body of Knowledge (ABOK), access to set "office hours" with the CAP Prep instructor, and learning boosters designed to help retain information learned in each module. While the course content for both the CAP Prep Online and the CAP Prep Premium Online courses is the same, the Premium option gives learners some extra support in pursuit of the CAP.
Upcoming CAP Prep Premium Online Course Offerings
Check back soon for 2024 courses!
CAP Prep Virtual Boot Camp
The CAP Prep Virtual Boot Camp will run for for two full days from 8:00am to 5:00pm EST each day. This new format will allow participants to maintain balance with work, life, and preparation for the industry-leading CAP credential. The workshop will be presented virtually using our online classroom, and a Zoom video meeting. The sessions will be live, interactive, and led by our experienced CAP Prep instructor, Nick Ulmer. A digital copy of the INFORMS Analytics Body of Knowledge (ABOK) will be included in the registration fee and participants will be granted one year of access to the online classroom to review materials and discussions as they prepare to become a CAP.
Dates:
November/December Boot Camp Course: November 30 & December 1
CAP Prep Instructor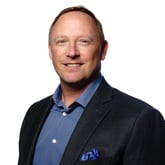 Shaun Doheney is a Senior Analytics Manager for a global company and a former Chief Analytics Officer for an Inc. 5000 small business. Shaun holds a BS in Mathematics from California State University, Long Beach; an MS in Operations Analysis from the Naval Postgraduate School; and a Graduate Certificate in Data Analytics from George Mason University. He also holds the following certifications: INFORMS Certified Analytics Professional (CAP®); INFORMS Analytics Capability Evaluation (ACE) Coach; AWS Certified Machine Learning – Specialty; and Project Management Institute-certified Project Management Professional (PMP®). Shaun is actively involved in the larger analytics community where he leverages his experiences from his career as a Marine Corps officer and Operations Researcher to give back to the analytics communities.
What People Are Saying
Student feedback from the course:
"This course motivated me to sign up for the CAP exam and guided me to study the necessary material."
"I really enjoyed the lecture series, feel better prepared, and do plan to sit for the exam."
"I liked how it streamlined the content of the CAP exam and successfully highlighted the important parts of the body of knowledge."
---
Looking for more tips and resources for analytics professionals? We've got you covered!